Reference:
Erbslöh
New gas/induction heater with hot saw in patented "in-line" design for the 20 MN press line at the Neviges plant.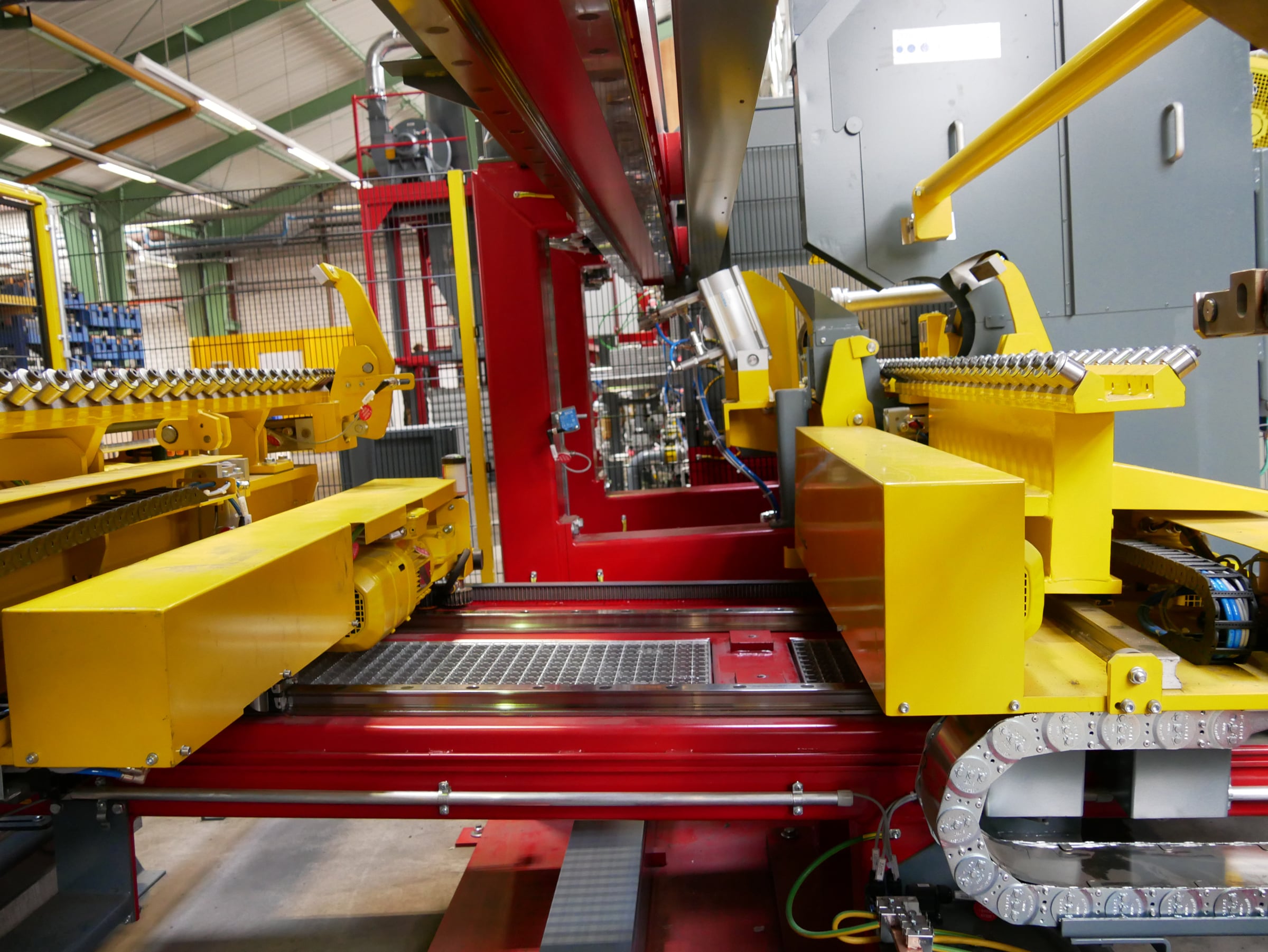 Tasks/Project Requirements:
The overall project was targeted at modernisation of the existing 20MN extrusion line at the Neviges plant. The customer modernised its existing 20MN extrusion press and installed an entirely new downstream discharge unit. extrutec's task was to integrate a new "state of the art" billet heating system and downstream hot saw into the overall concept.
The billets are fed to an automatic chain magazine with two separately powered chain strands in order to comply with the customer's wish for production with lowest noise development.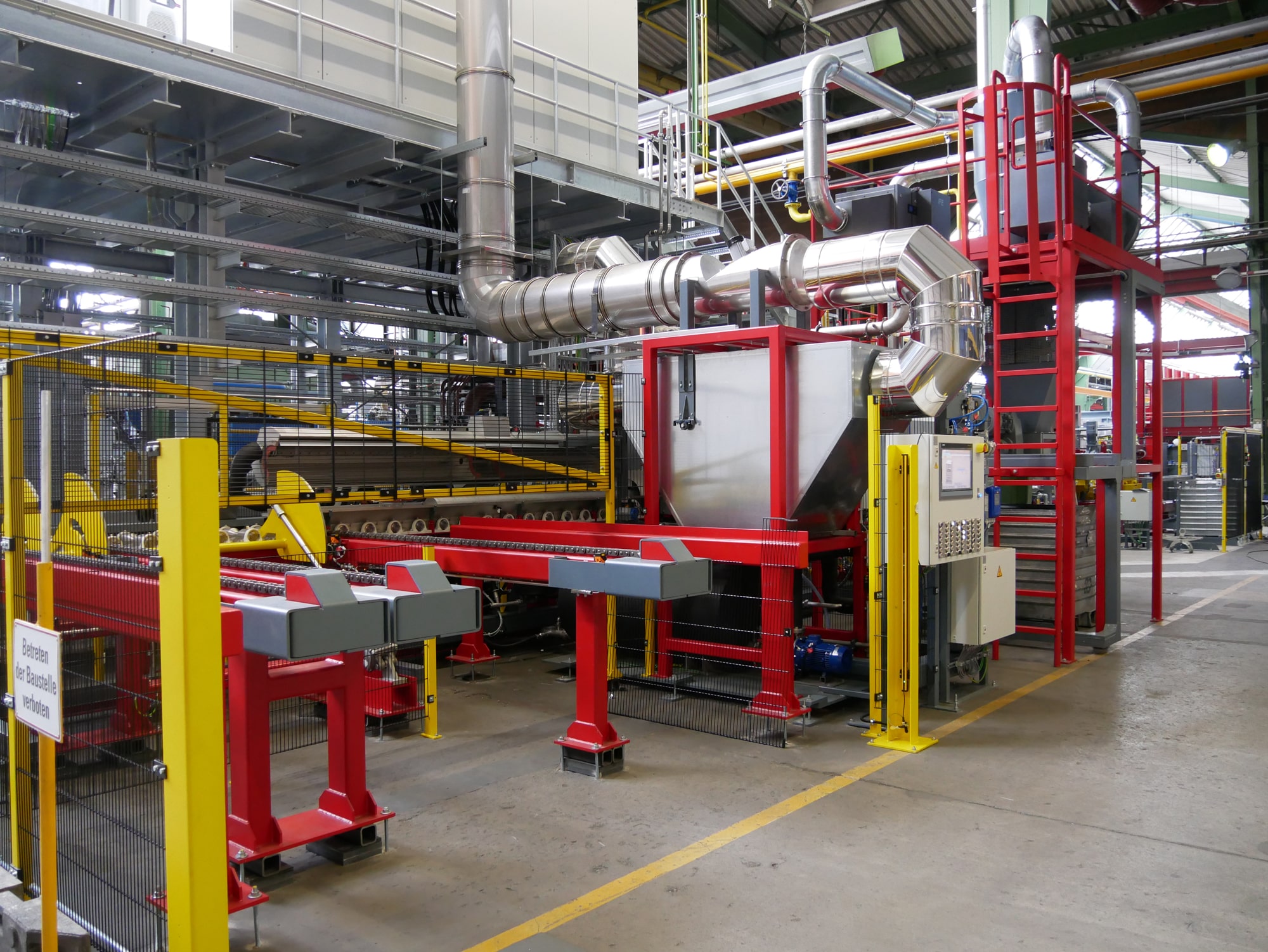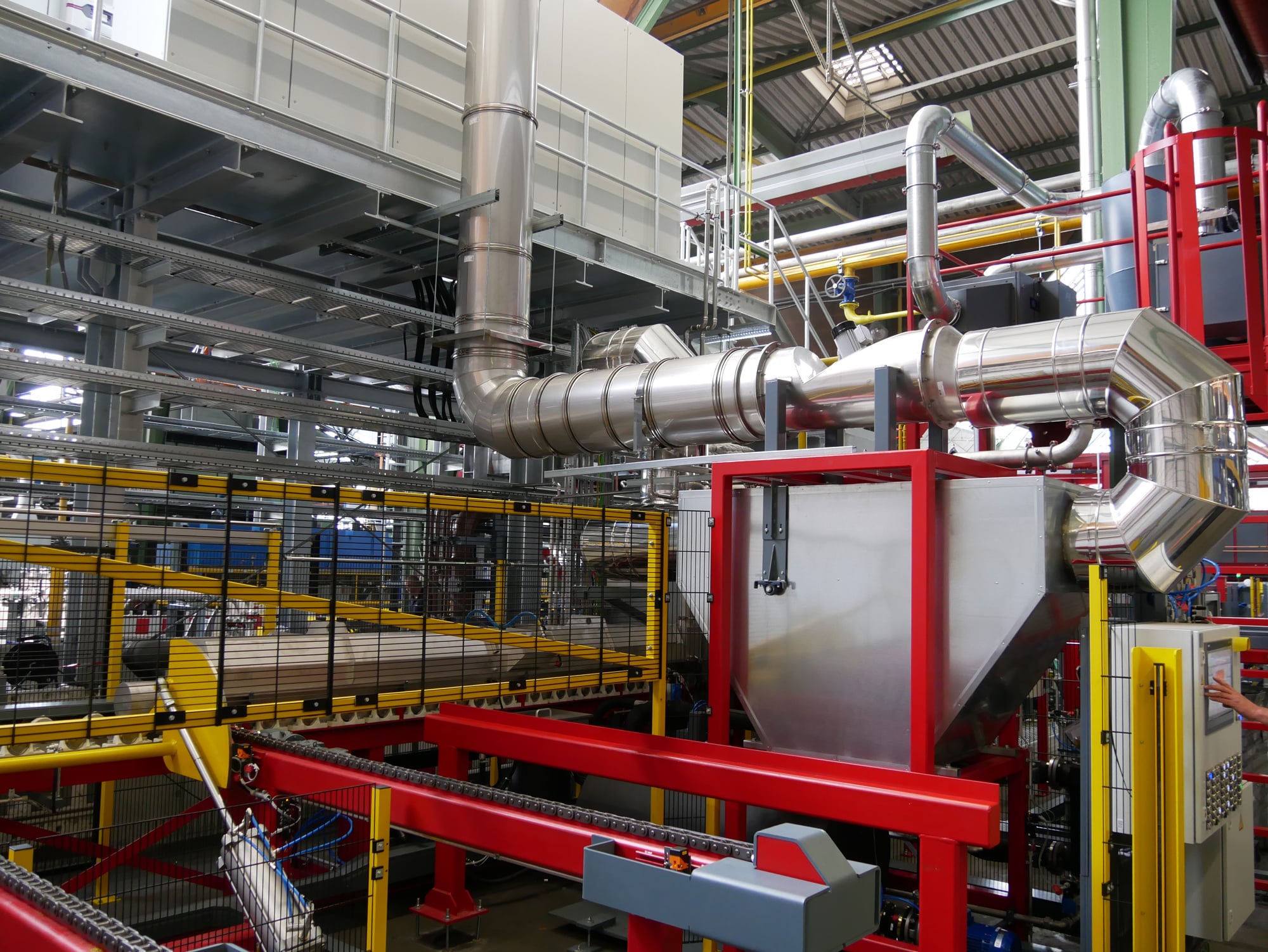 Once the billets are transferred to the heater charging system, they are preheated in the ESU (Eco Shower Unit).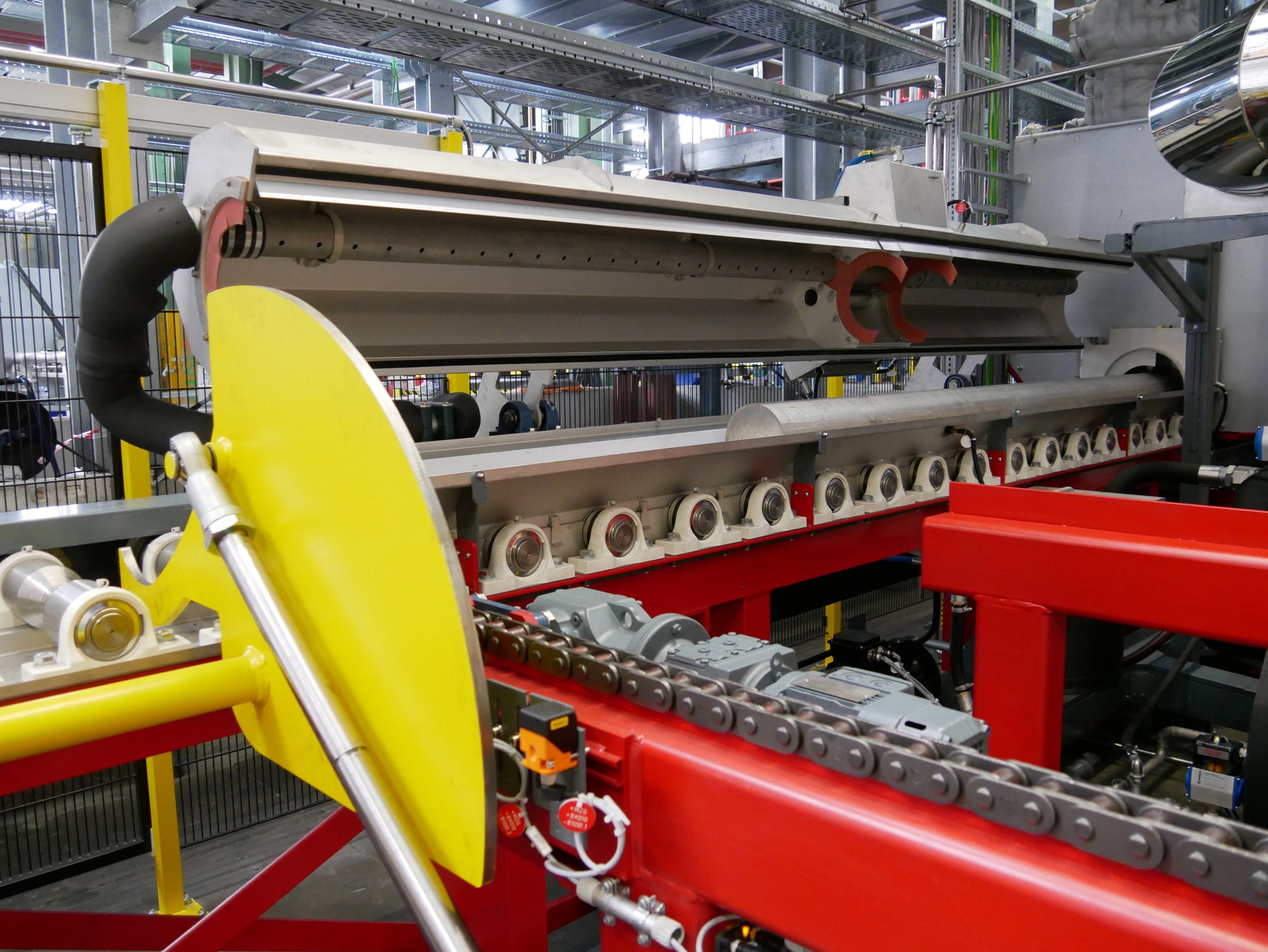 This system, for which a patent is pending, uses the residual heat from the exhaust gases of the gas heater and generates water heated to up to 90 °C (195 °F) in an air-water heat exchanger. This is then directed onto the billet surface, which preheats the billet accordingly.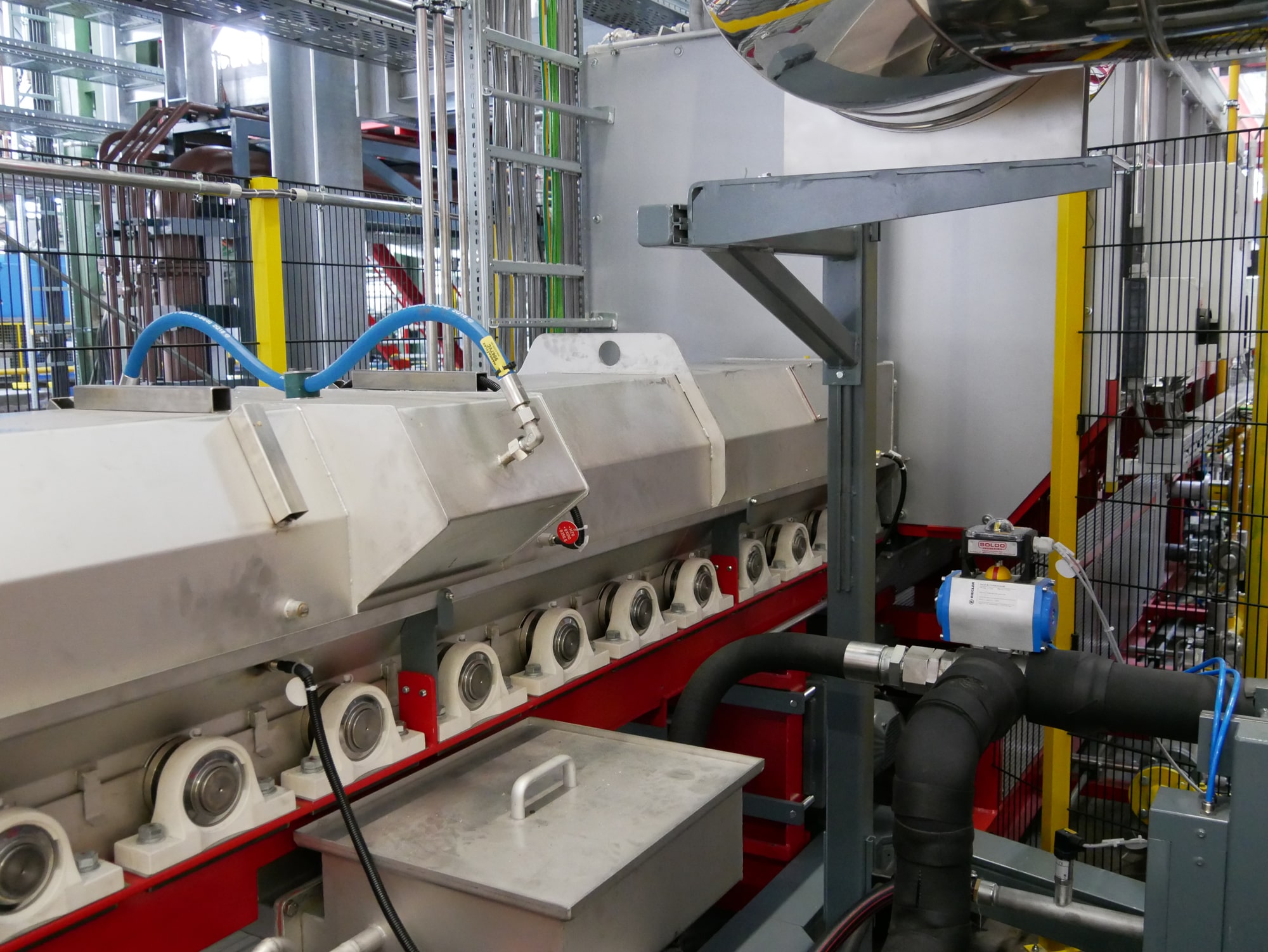 This preheating method not only saves up to > 10% of energy but also achieves an equally high performance increase of the heater system and reduces emissions. The billets preheated in this manner then pass through a billet cleaning system integrated in the ESU, where the billets are cleaned with hot water at a pressure of 210 bar and a water temperature of approx. 90 °C (195 °F). After preheating to approx. 90 °C (195 °F), additional heat is introduced into the billets in the downstream preheating zone. Then heating to the required basic temperature of approx. 400 °C (750 °F) takes place in the directly gas-heated section of the quick-heating furnace.
An extremely precise temperature taper, which is indispensable for current extrusion processes, is then applied in the patented new extrutec 2nd generation induction heater. This happens in-line between the gas heater and the hot saw. The latest converter technology warrants precise control with significantly reduced energy consumption.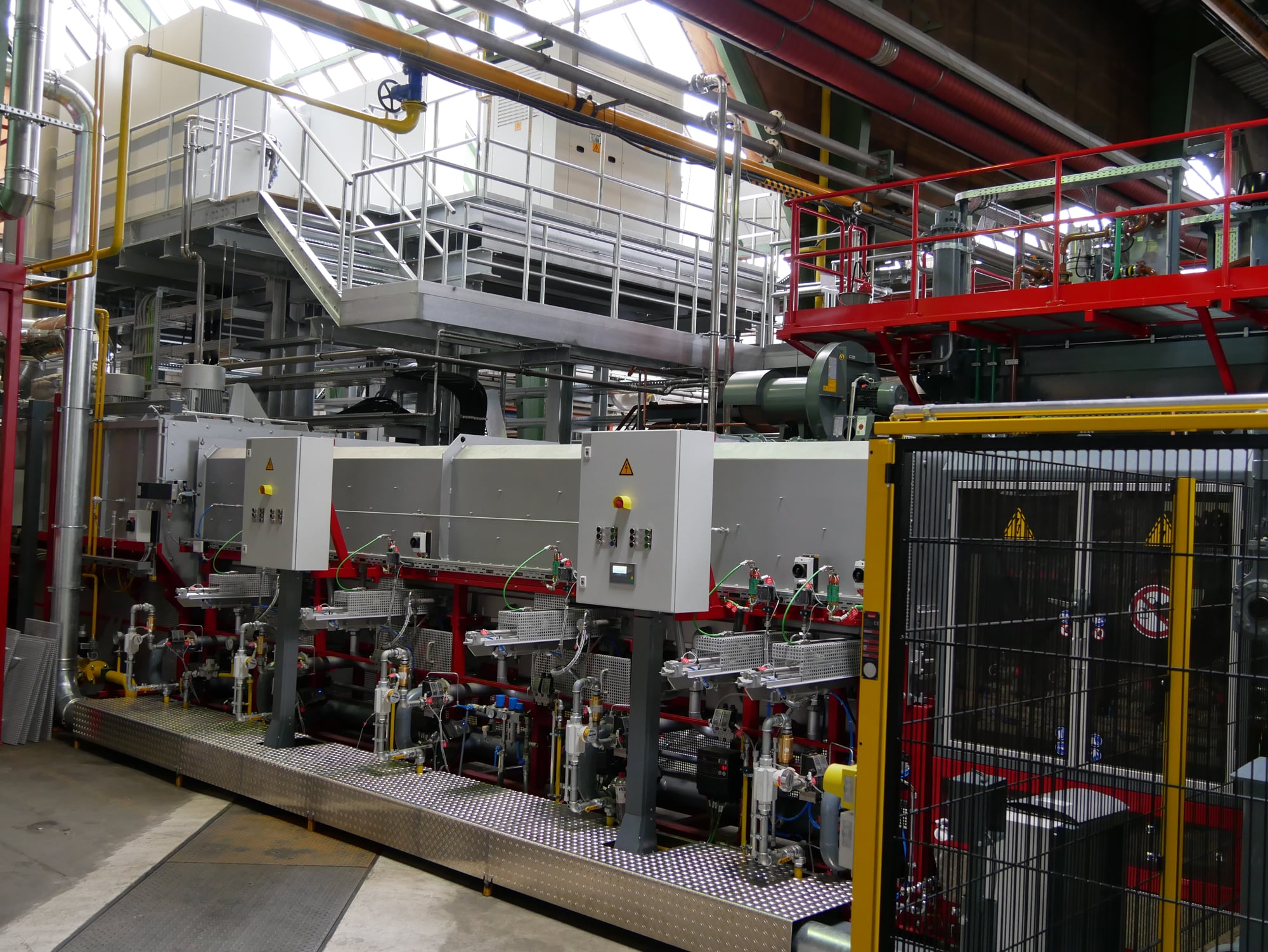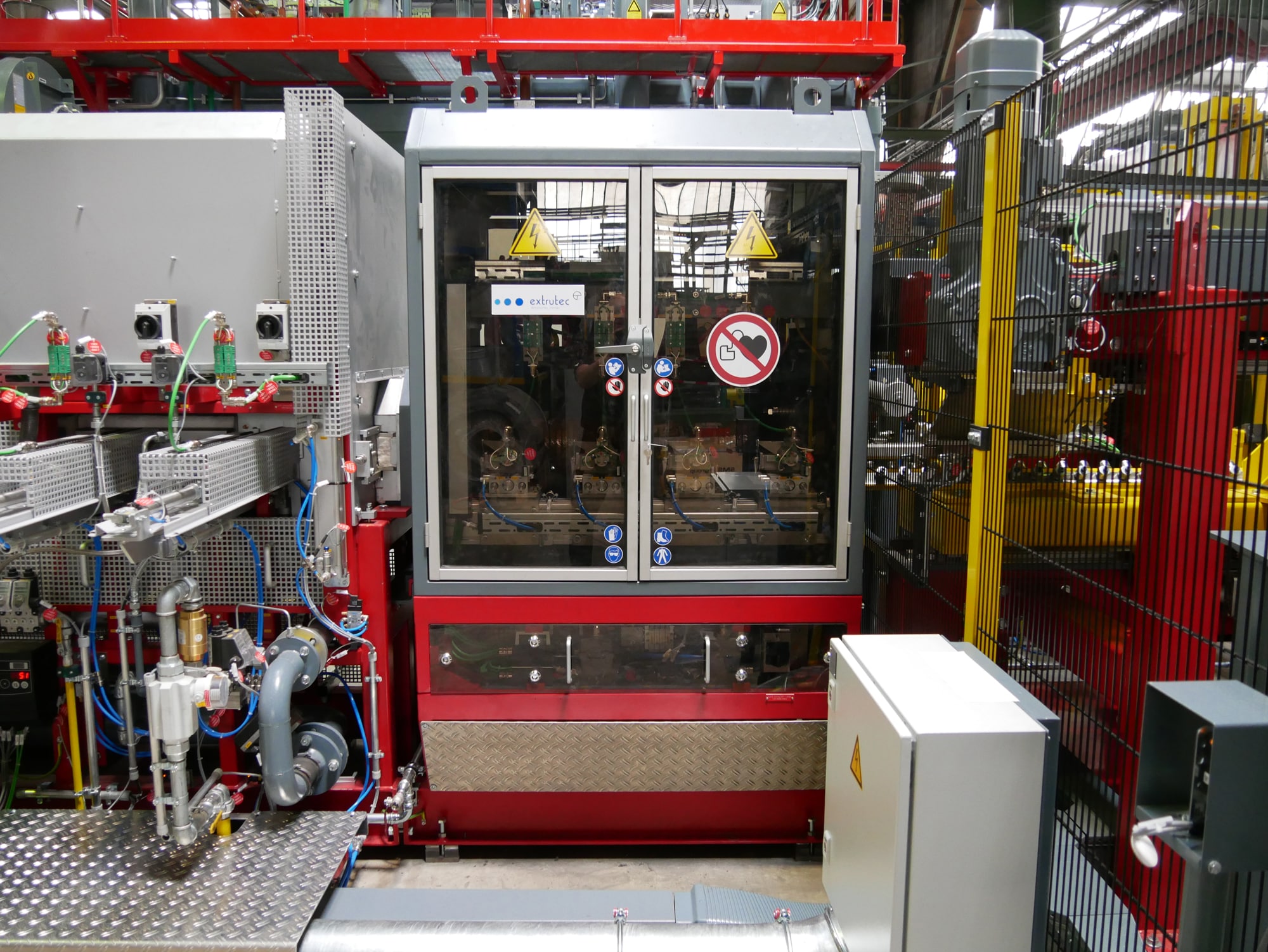 The log optimally preheated in this manner is then cut precisely in a hot saw and fed to the new extrusion press.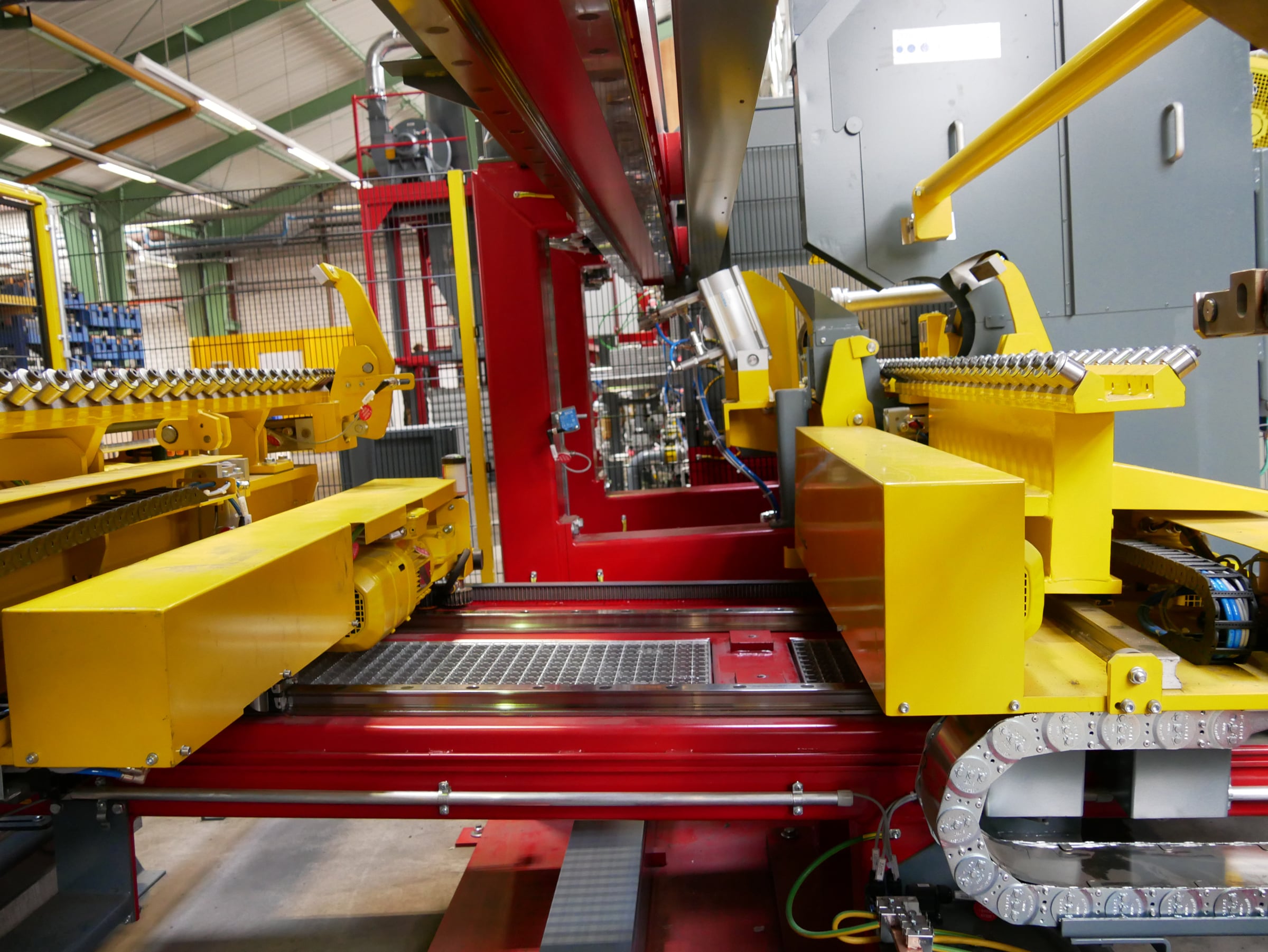 The resulting chips are extracted by a high-performance chip extractor and the air is cleaned by an electrostatic filter before it is discharged back into the production hall.
This extremely appealing installation is completed by a consistent, end-to-end automation concept, thus initiating a further step towards Industry 4.0.
The plant was commissioned on schedule in June 2020.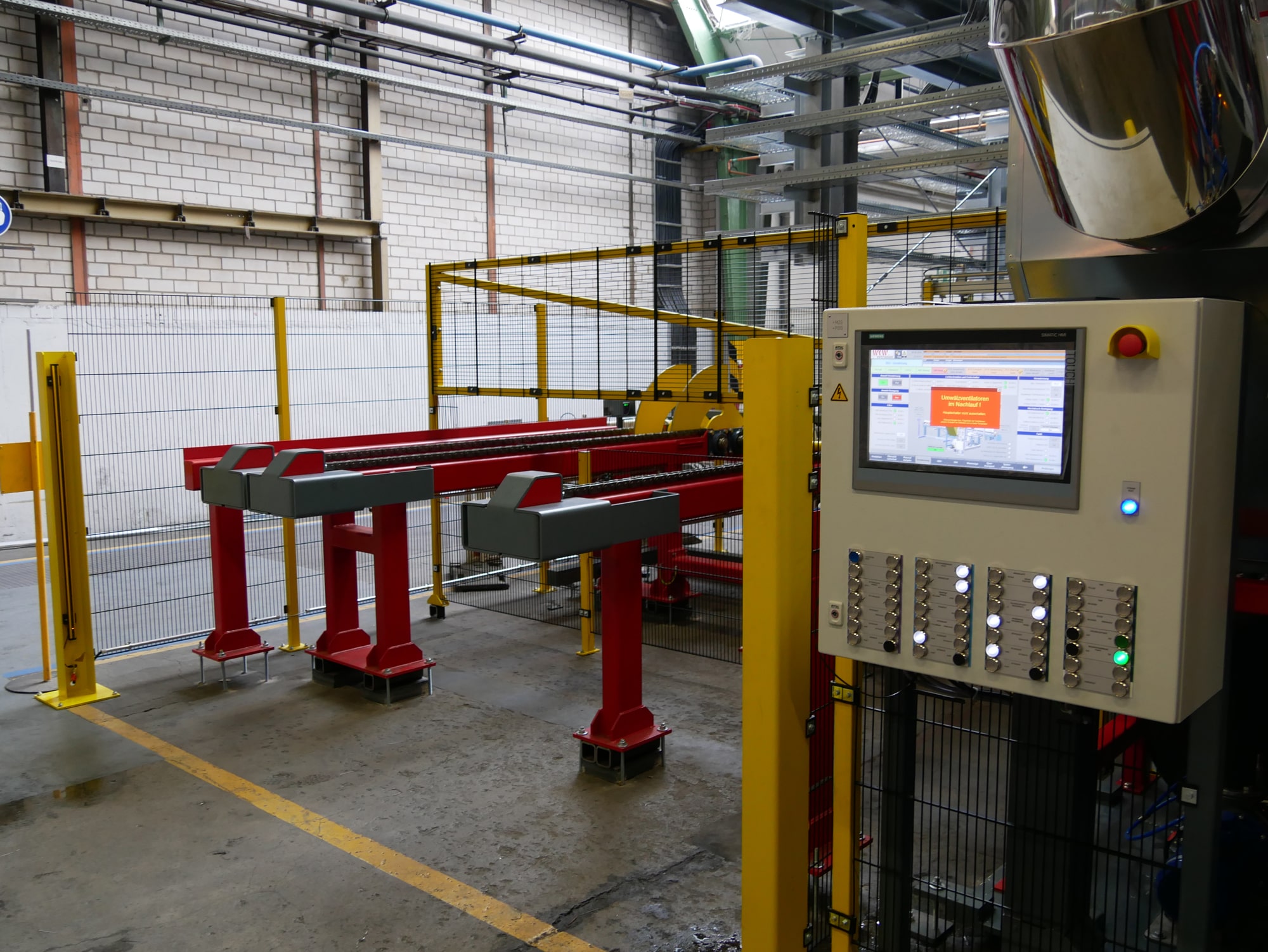 For a detailed list of our reference plants and projects, please contact our sales manager Mr. Ulrich Bucher bucher@extrutec-gmbh.de