PRODUCT:
Hot and Cold Sawing
extrutec hot or cold log saws are a top product from extrutec with many unique selling points.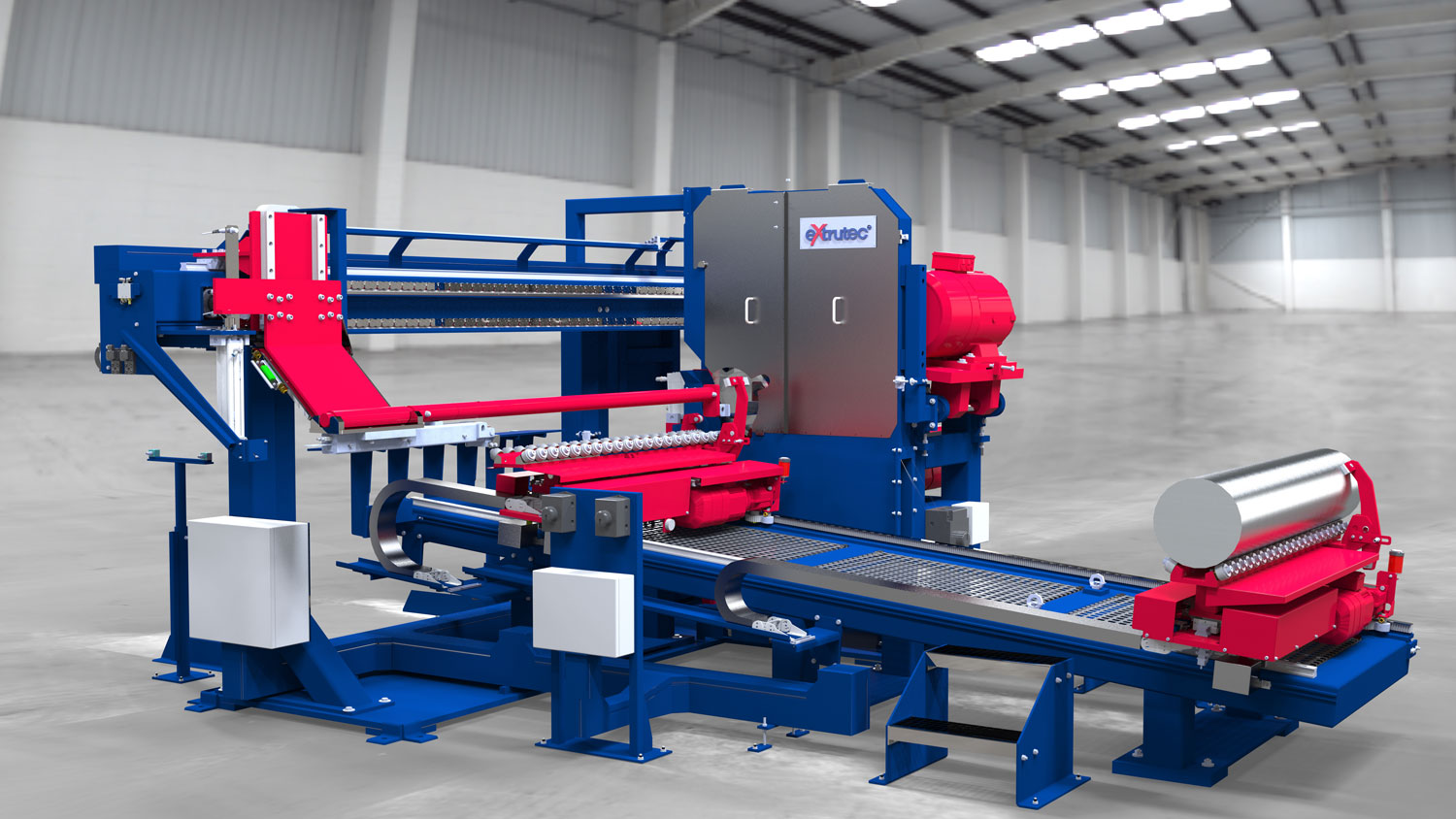 Hot and Cold Sawing
Special features:
extrutec saws are equipped with the world's thinnest saw blades. This advantage is reflected in 5-digit savings on scrap every year. Since they have no hydraulic system, extrutec saws are extremely easy to service. In combination with the in-line heater, the rejector is equipped with an integrated log core temperature measurement. In addition, the aluminium column remains clamped by the ejector mechanism throughout transport. This causes the column to "float" through the induction heater, which has a very positive effect on maintenance.
In addition to hot and cold saws, hot shears continue to be part of the extrutec product portfolio.