PRODUKT:
Electrically Heated High Convection Oven (EHKO)
In response to the changing market situation due to energy shortages and the need to substitute fossil energies, extrutec has developed a high convection furnace equipped with electric resistance heating elements. The idea of operating the oven exclusively with electricity opens up the possibility of completely avoiding CO2 emissions, provided that the oven is operated with "Green" electricity.
For heating of aluminum logs (Patented Inline-Version)
High convection means heat transfer by means of heated air, which is directed at very high speed through specially designed slot nozzles onto the aluminum logs to be heated. Resistance-heated heating registers in conjunction with powerful and frequency-controlled hot gas circulation fans serve as the heat source here. In order to react quickly to changing production requirements and to ensure a precise and reproducible temperature taper, extrutec recommends adding an induction furnace module downstream of the high convection furnace in a patented "inline design" or as a "stand-alone variant". This combines the advantages of a high convection oven, which has a significantly higher thermal efficiency than a gas-fired oven (87 percent compared to a gas-fired furnace) with a powerful multi-zone induction oven module.
This induction furnace module is responsible for final and precise temperature control, and when the EHKO and inline induction furnace are installed together, an overall efficiency of 82 percent is achieved. Furthermore, with this concept, the output can be perfectly adjusted to the required throughput without reducing the efficiency. Another positive side effect is the space-saving installation and the considerable reduction of the investment compared to a classic induction furnace in "stand-alone variant" (In-line arrangement of both heaters, no lateral manipulator required). With this heating variant the log is also transported by means of the proven driven roller system (Maintenance-free), which allows the oven to be emptied quickly and easily to the rear or to the front if required.The EHKO concept is also highly eligible for funding with various government funding programs.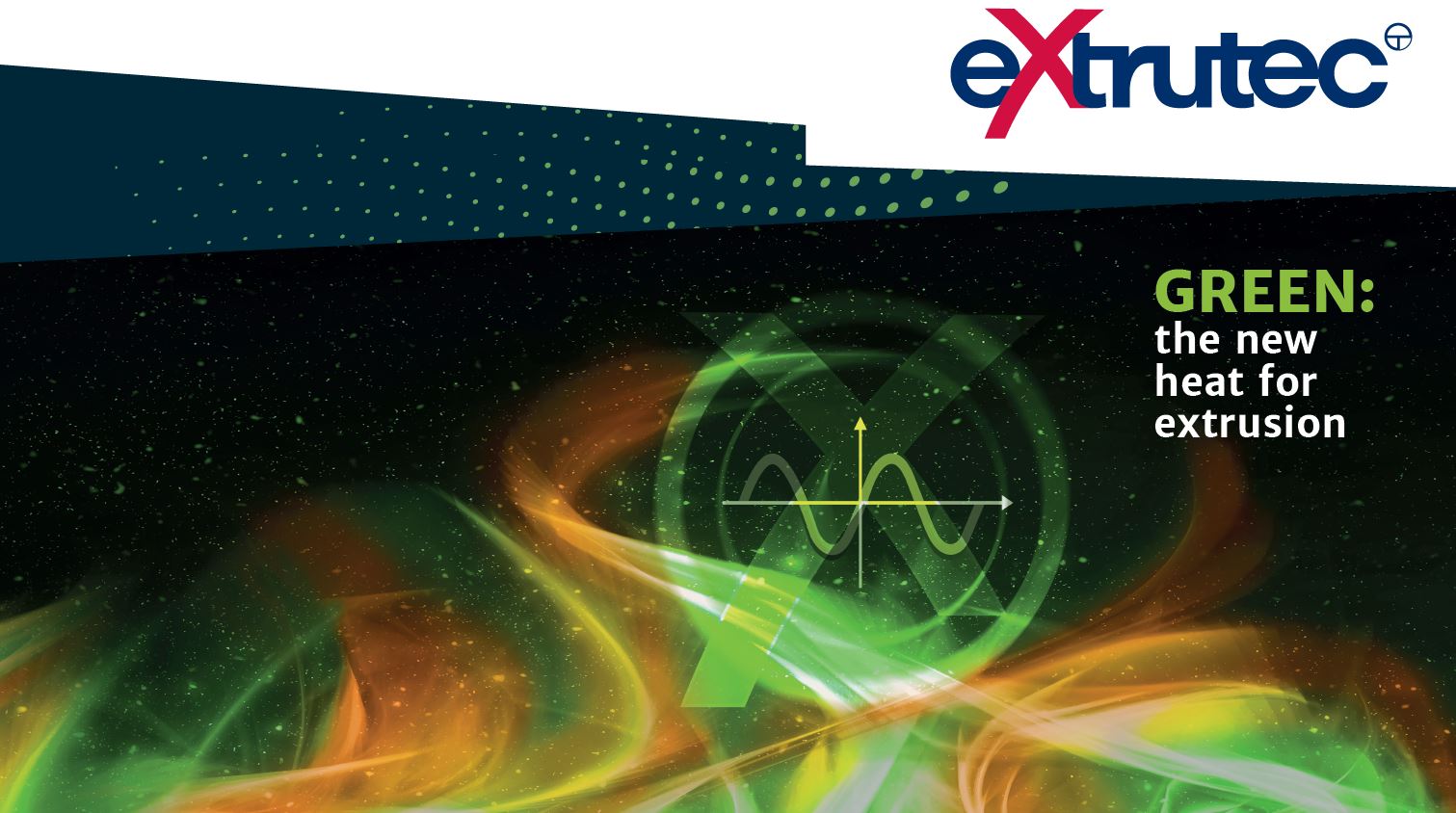 Technical highlights of this heating concept:
Particularly uniform and gentle heating process thanks to high air speeds (use of hot-gas high-convection fans)
Proven transport system with driven, maintenance-free and non-wearing rollers
The possibility of zone synchronization capability for homogeneous power distribution
Very accurate power control with real temperature measurement (With pneumatical operated measuring needles) avoiding dead zones, which occur for example in magnetic induction furnaces
The heater chamber are prepared for easy inspection of the furnace interior by means of inspection probes
Combination with hot water operated log preheating possible (extrutec worldwide patented ESU concept). => Thus a world-wide unmatched low energy consumption (< 100kWh/tAl) is reached
Easy and maintenance-friendly change of the heating registers by means of a changing device
Integrated control cabinet platform with access and integrated cable routing => reduced installation costs due to maximum optimized cable length
Optimized TMV cycles to avoid entry of cold external air into the heating chamber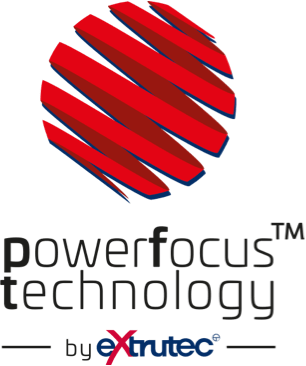 Integrated Power Focus TechnologyTM for peak load reduction (25%) and energy/gradient control. This extrutec technology reduces the peak load from the EHKO as well as from the induction module.