Aluminium Düsseldorf 2022:


"Green: the new heat for extrusion" - Trade show motto and orientation of extrutec heating systems
This is extrutec's motto at this year's Düsseldorf aluminium trade fair from September 27. to 29. It refers to the latest heating concept from extrutec. It is an electrically heated high convection oven (EHKO) which can be operated with renewable energy and in the patented inline design completely climate neutral. The extrutec subsidiaries TCT Induktionstechnik and extrutec North America Inc. will also be represented at the booth.
You will find us in hall 6E booth 41.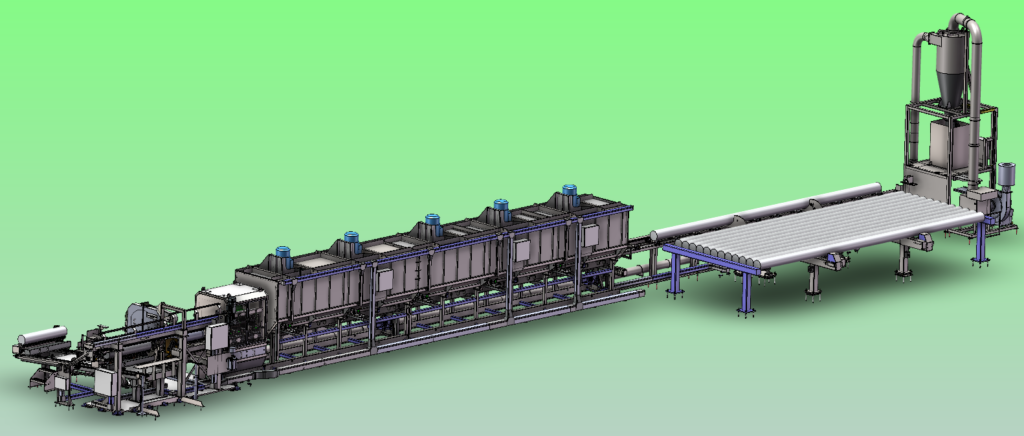 Electrically heated high-convection furnace for heating aluminium logs
Owing to the changed market situation during the energy shortage and the need to replace fossil energy sources, extrutec has developed a high-convection furnace equipped with electrical resistance heating. The idea of operating the furnace exclusively by electric power opens up the possibility of avoiding CO2 emissions completely, provided that operation takes place using 'green' power. High convection means that heat transfer takes place by way of heated air directed at very high speed onto the aluminium logs to be heated through specially designed slit nozzles. For this the sources of the heat are resistance- heated registers in combination with powerful and frequency-controlled hot gas circulating fans. To achieve maximum efficiency and ensure a precise and reproducible temperature taper, extrutec recommends that the highconvection furnace should be connected downstream from an induction furnace module in the patented linear configuration, or as a stand-alone variant. In that way the advantages of a high-convection furnace, which compared with a gas-fired furnace operates with a substantially greater thermal efficiency of 87%, is linked to a powerful multizone induction furnace module. The induction furnace module is responsible for the final fine temperature adjustment, and with a combined installation of the electrically heated high-convection furnace and the inline induction furnace an overall efficiency of 82% is obtained. Moreover, with this concept the performance can be adapted perfectly to the required through-put without any loss of efficiency. A further positive side-effect is the spacesaving installation and the substantially lower investment compared with a classical standalone induction furnace.
Joint appearance with subsidiaries extrutec North America Inc. and TCT Induktionstechnik GmbH.
The US subsidiary will initially focus on providing billet heating systems (gas and induction) to the markets in the USA, Canada and Mexico. Responsible for the new location and the sales activities is the industry expert Michael Werner.
TCT Induktionstechnik GmbH stands at your service as a reliable and strong partner for all kinds of repair and service activities in the field of Induction Furnaces and Induction Heating Systems of all kinds. Furthermore, we provide all kinds of manufacturing services around Induction Systems and Electric Furnaces.With the acquisition of its subsidiary TCT Induktionstechnik GmbH at the turn of 2020/21, extrutec has also significantly expanded its own service offering. With its own production facilities and expanded storage options, it is possible to act much faster and in a higher flexible way. Further information can also be found here: www.tct-induction.de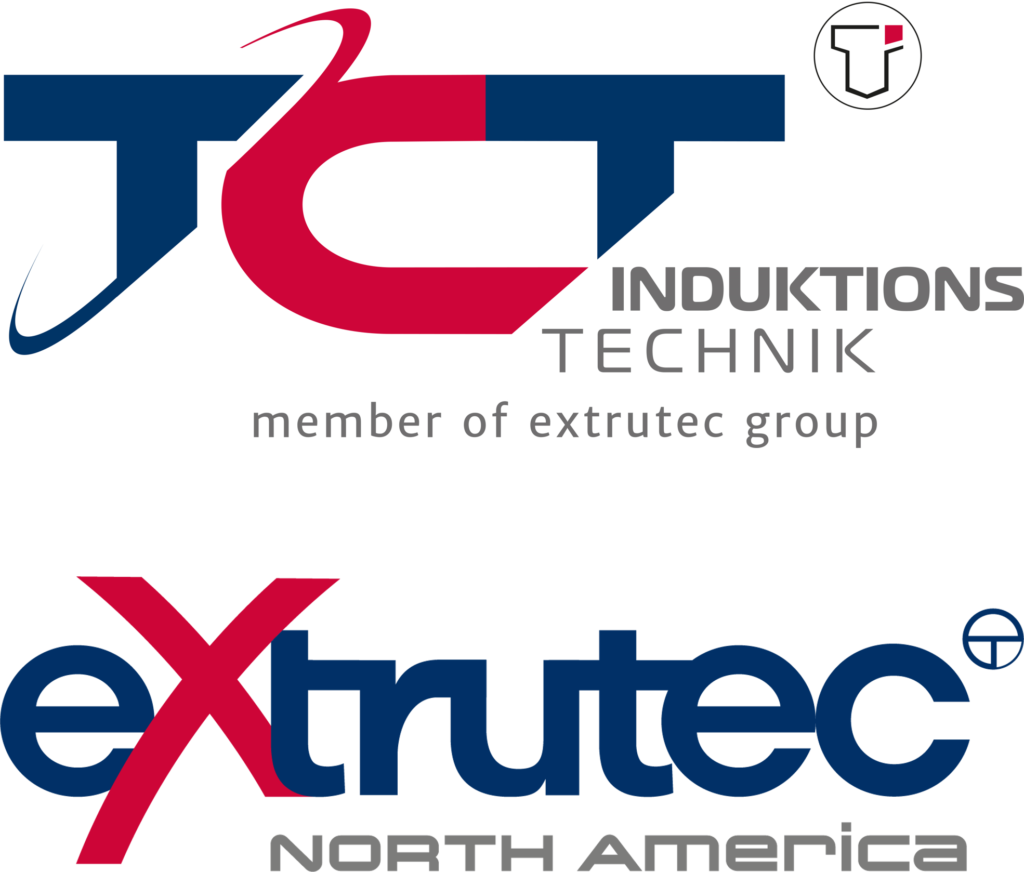 Cooperation with Wefa
The two companies WEFA and extrutec, based at Lake Constance, have a strategic partnership that includes mutual support in the North American market. This includes a joint sales concept, joint support in the development of various products and applications, and ultimately a physical presence at WEFA's US site in Cedar Springs (MI), where extrutec has opened an office. As part of this partnership, WEFA will also be represented by extrutec at the trade fair in Düsseldorf.
Coverage in the trade show issue of Aluminium Journal
extrutec is again represented with a detailed report in the current trade fair issue of the internationally recognized Aluminium Journal. The main focus of the detailed report is on extrutec's new developments. In addition to the heating concept described above (electrically heated high convection furnace), extrutec offers decisive innovations on the subject of profile cooling. The patented Alpha Flex Technology closes the existing so-called "alpha gap" in all cooling processes of aluminum profiles.
More information on Alpha Flex Technology can be found here.
The complete extrutec article from the Aluminium Journal can be found here.