Company acquisition:


extrutec buys specialist for the production and maintenance of induction furnaces

With effect from 01.01.2021, the induction furnace service division of TCT Tesic GmbH of Iserlohn, Germany, has been purchased by extrutec. It was transferred into an independent company the TCT Induktionstechnik GmbH. The newly founded company is a 100% subsidiary of extrutec GmbH.
TCT Induktionstechnik GmbH will continue to carry out all repairs and services in the field of induction furnaces and induction systems at the previous location in Iserlohn - Kalthof with the entire experienced team as a reliable and high-performance partner. In addition, the subsidiary complements the core areas of extrutec GmbH. Thus, the entire know-how in the field of induction technology can be bundled under one roof. In the future, all steps from development and production to pre-commissioning and service can be offered from a single source.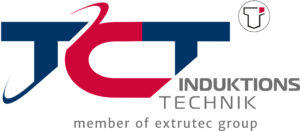 Well positioned for the future
This acquisition will expand extrutec's portfolio in a targeted manner and offers a wide range of opportunities for further growth. Mr. Tobias Manka, as managing director of TCT, with the professional support of the extrutec management, will continue to orient the company to customer needs and develop it further in the future.
All further information about TCT Induktionstechnik GmbH can be found at: www.tct-induction.de